Alyson is a homeschool graduate who likes to read, sing, study God's Word, and spend time talking and laughing with her family. Writing has been Alyson's passion since 2016, and she has a desire to share the Gospel through her fiction stories. Alyson lives with her parents and seven siblings in Alabama. 
Alyson's writing style captures attention and points young readers to faith in Jesus.  We are pleased to publish her Pure Line Series of books. Recommended for teen boys and girls.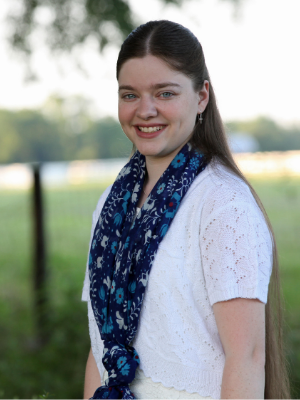 Chained - The Pure Lines Series Begins!
A PROPHETIC CALLING – A WARRIOR CHAINED – A CURSE REVEALED
It was prophesied long ago that Adrian Falkner would join the fight and lead the Defense against the enemy – the very enemy that has a hold on his soul.
When armed madmen threaten an impoverished town, Adrian meets the fighters – a secret group of warriors who call themselves the Defense. Adrian joins the Defense, but for his own reason – for the chance to redeem his past.
His new friends urge him towards the Creator even as the enemy unveils information that leads Adrian astray. Adrian longs for redemption, but chains prevent the warrior inside him from gaining that victory.
Will Adrian Falkner be willing to do what it takes to break the chains of his past? Or will he be chained forever?